11 Garden Landscaping Trends for 2020
Written by
GardenOrnaments.com

on 14th Jan 2020.
Are you tired of the current state of your garden landscaping or just feel like having a few changes done in your garden? Start by looking at the garden landscaping trends for 2020 to get inspired. It is important for homeowners to stay updated with the latest landscaping trends in their area. Landscape designers and lawn shop owners can also benefit a lot from knowing what the market will need in the near future and which products to stock. So how do you find the latest garden landscaping trends in 2020?
The best way to discover new trends is by looking at predictions offered by leading gardening fairs. Alternatively, you can read this article to learn more about the latest lawn and landscaping trends designed to enhance your outdoor spaces as predicted by experts in the gardening industry. So, without much ado, here are some of the major gardening and landscaping trends we expect to see in 2020 and beyond:
Increased Use of High-Tech Garden Landscaping
As modern life becomes even busier leaving people with less time to tend to their gardens and landscaping features, homeowners are now turning to automated tools for help. Time for garden care is always in short supply for most people but with the available tech products you can reduce the time and stress involved in tasks such as watering your garden and mowing your lawn. There are automated garden watering systems and even robotic lawnmowers on the market today. Some of these automated tools can even be controlled remotely via your mobile phone or tablet to care for your lawn in your absence.
According to the Greenhouse People's director, Richard Baggaley, there are many technologies available today to help you care for your garden and outdoor features including apps such as mySoil that shows you the best plants to plant in your area, smart weather stations with updated local weather information, and watering systems controlled by your smartphone. The use of automated gardening tools is increasingly becoming the new norm.
Space Saving Vertical and Rooftop Gardens
The world is becoming more urbanized leaving less space for landscaping. However, this does not mean that you should entirely give up on your gardening dreams. Most people with less gardening and landscaping spaces are now making good use of available space by creating vertical gardens or even rooftop gardens.
Bill Davoli, the executive VP of South Carolina-based The Greenery Inc., recently stated that rooftop gardens are surely back in vogue based on the increased number of projects and orders the company is currently getting. It is expected that the trend will continue growing in popularity in 2020 and beyond. The co-owner of Sun Valley Landscaping, Hugh Morton, has also expressed similar views saying that in 2019 alone, the company designed more than 10 vertical gardens and has already installed three of them. Morton further states that limited lawn space leaves very little space for gardening and landscapes when you factor in the space needed by pets and children. Vertical gardens, on the other hand, provide up to 3 to 5 times the same square footage that you would have used on the ground. Upfront costs for installing vertical and rooftop gardens may be higher but the gardens require less maintenance annually than traditional space-consuming gardens.
Artificial Lawns and Low Maintenance Landscapes
Expect to see more artificial lawns and low maintenance landscapes in 2020. According to Tom Horn of Jefferson City's All-n-One Outdoor Solutions, most homeowners are now replacing large swathes of turf with easy to maintain and more drought-tolerant landscaping. The trend seems to be moving towards less water-dependent lawns and landscapes.
Tom Horn has also noted that millennial homeowners simply prefer to spend their disposable incomes on experiences rather than in maintaining well-manicured lawns. They are turning to artificial lawns that still look great without a lot of maintenance demands. Horton states that at present, the demand for artificial lawns has significantly increased compared to previous years. Homeowners are turning to low maintenance lawns by installing dwarf breed sod varieties with slower growth habits and less mowing demands. They are also making more requests for low-maintenance landscapes with more shrubs for pollinators and fewer perennials.
Creating Indoor Environments Outside
Another growing trend as we get into 2020 is the creation of outdoor rooms. According to Mandy Buckland of Greencube Landscapes, the present trend of creating outdoor rooms is still quite popular but is expected to move away from the traditional formatted paving to ceramic tiles. The popular trend at the moment is ceramic tiles installed as garden rugs in landscaped gardens to create a similar decorating style as the one used in dining and living room indoor spaces. It's like people now prefer to have the same indoor styles installed outdoors.
Use of Sophisticated Houseplants Outdoors
In 2020 we expect to see increased use of foliage instead of flowers. The use of foliage will largely be based on texture and new variations. For instance, expect to see more cheese plants or monsteras with small leaves and block green color foliage. Alocasias have also become quite trendy lately because of their differently colored stems and texture. Calatheas are a huge trend too mainly because they have different textures and tones and are quite easy to maintain. The choice of plants is now driven by images shared on social media platforms such as Instagram.
Increased Popularity of Terracotta Styling
In 2020, warm sandy tones will be quite popular, especially in outdoor furniture, garden ornaments and accessories. The trend mainly has to do with creating similar inside and outside living styles where people want to have furniture that can be adaptable both indoors and patio. According to Louise Golden, a horticultural expert, planting will mainly strive to recreate rustic farmhouse styles with simpler color palettes and an element of romance. To achieve this style, you can mix pink and plum cotinus, apricot roses, and evergreen photinias with white hydrangeas. You can also use purple or green pittosporum for your hedging together with euonymus and rosemary.
More Outdoor Lighting
Another key trend we are seeing in outdoor spaces is the addition of landscape lighting as homeowners strive to extend the amount of time they can use in their outdoor spaces. Landscape lighting is becoming more popular with each passing year. It may be a bit expensive but can easily be added to enhance the look and style of your outdoor spaces in the evenings.
The current trend in landscape lighting has several benefits such as enhancing your home's security and illuminating paths and driveways. Overhead illumination also helps to enhance safety around your home when dusk falls. Most homeowners are also incorporating landscape lighting to their gardens and yards to improve curb appeal and in accenting decorative elements such as flag poles and garden sculptures and figurines. We expect to see more lighting on artificial trees and increased use of garden lanterns in 2020 and beyond.
In terms of design, the trend focuses on sleek but minimalist linear lighting with fixtures cleverly concealed in the landscaping features. Most homeowners are interested in installing easy to use LED garden lighting systems. LED lights are more preferable than traditional lighting because you don't have to replace burnt-out bulbs every now and then. They are also more energy-efficient than traditional lighting systems that use bulbs.
According to Scott Ziebol of LandCrafters in New Berlin, Wisconsin, customers are now looking for high-end garden lighting fixtures that come with technologies such as smartphone connectivity that allows you to change lighting times, brightness, and colors straight from your mobile device. Ziebol says that the era of hands-off controls with timers and lighting systems based on photocell controls is over. People are focusing more on remote programming and other smart features such as landscape lighting in your sports team's colors especially on game days and unique colors for each season.
Increased Demand in Water Features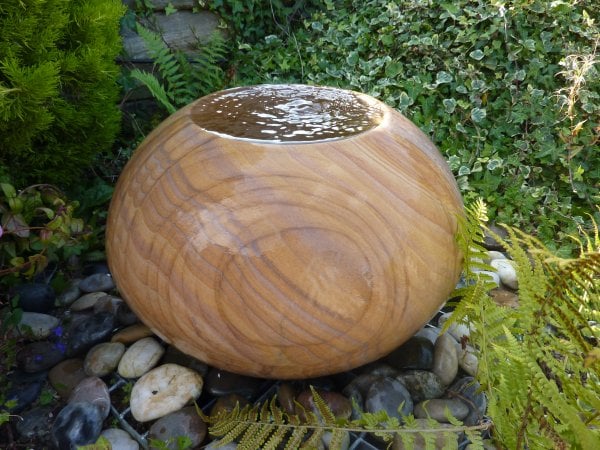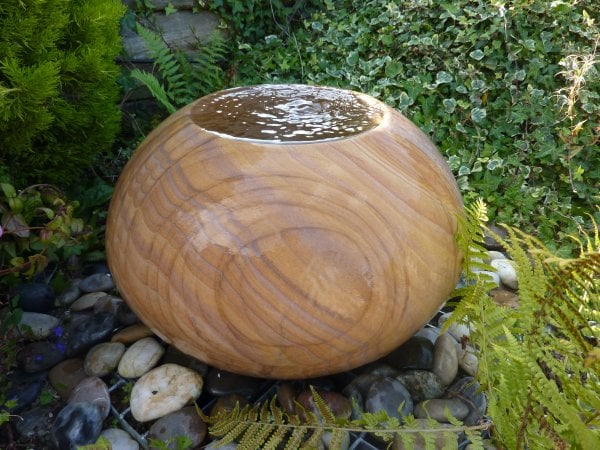 The demand for water features has significantly dropped in the last few years but according to leading landscaping experts, the trend is back again. There is an increasing demand for water features in 2020. Homeowners are now installing more large water features than the traditional smaller versions. For instance, Sun Valley has experienced a decline in demand for full-sized water features that come with plants and fish especially in the last 10 years. However, there's a gradually increasing demand for large pondless water features in the last few months.
Sun Valley's Morton says that homeowners are now going for pondless bubbling water features with a compact design and involving a vase or even a bubbling boulder.
Increased Wildlife Planting
One thing you may have noticed in most contemporary landscapes and gardens is lack of diversity. It is not uncommon to find gardens with almost the same style and plants in the same neighborhood. You'd think everyone borrows plants for their gardens from their neighbors. To create diversity, homeowners should take time to choose different types of plants that flower and fruit in different ways and colors. One way of creating diversity naturally is by attracting birds and insects to your garden.
Plants that produce berries will attract birds. You can also layer plants of different heights to provide more spaces for different bird species. It is also important to create beautiful and sustainable wildlife-friendly spaces, regardless of the size or location of your garden. People are today more interested in creating wildlife-friendly gardens, especially in the sorry state of our global climate and continuous loss of biodiversity. Your garden should also play a part in creating a better tomorrow for both flora and fauna. Most environmentally conscious homeowners are now turning to using native hedging, planting nectar-rich flowering plants, leaving gaps in fences to allow easy hedgehog movement, and creating meadow areas. Wildlife-friendly gardens and spaces will be more popular in 2020 and beyond.
Outdoor Entertaining Spaces
Millennials, who make up the majority of homeowners today, are not known for caring much about having a lavish lawn but they do actually like having perfect outdoor spaces for entertaining. They may not need a large luxuriously designed yard but they do prefer to have a comfortable airy space outdoors where they can entertain guests or simply relax when spending time at home. They love having outdoor entertainment spaces where they can sit around and even install an outdoor kitchen.
The trend in outdoor spaces as we get into 2020 will involve the installation of outdoor features that mimic indoor living outside such as fire pits and fireplaces. These features extend living spaces outdoors while creating natural gathering spaces where you can enjoy the company of friends and family. We are currently seeing more and more people focusing on using available spaces for longer times of the year by installing features for warmth such as fire pits and shades. Some homeowners are already using decorative metal screens in smaller spaces to provide privacy in outdoor spaces and feel just like they would dindoors. These indoor living features for outdoor spaces are also available in budget ranges suitable for every homeowner.
Increased Focus on Recycling Gardening Materials
As the world becomes more environmentally conscious, homeowners are now focusing more on recycling even in their garden materials. According to Tracy McQue of the Society of Garden Designers, in 2020 people will pay more attention to repurposing and recycling of existing garden and landscaping materials wherever possible. The trend involves creating adaptive landscapes not only to give your garden a unique individual style but to conserve the environment as well.
Conclusion
Judging by the current trends, gardeners and homeowners in 2020 will veer from the traditional path and focus more on unconventional eco-friendly and technology-driven gardening and landscaping solutions. This prediction is based on market observations and feedback from landscaping and gardening experts as well as suppliers of gardening materials. As technology enters every aspect of life including gardening, we expect to see more automation in regular tasks such as plant watering and garden lighting. There is also a growing interest in native plants, re-wilding gardens, and the creation of wildlife-friendly gardens. Millennial homeowners will also focus on plants with less water and fertilizer requirements. The current trend is in creating beautiful eco-friendly outdoor spaces with fewer maintenance demands.